What Is a Retainer?
A retainer is an orthodontic appliance that holds the teeth in their new position. It's custom-made for each patient and no two retainers are the same. The most common combination of retainers we use is Essix Retainers and Fixed Retainers. Essix retainers are typically made of a plastic body that is molded to fit your teeth and are removable. Most times fixed retainers are used, which consist of a thin wire bonded to the backside of the lower teeth. The combination of the two retainers will ensure no movement after completion of treatment if worn correctly!
How to Wear Your Retainer
When you get your braces off, DentiStar Orthodontics will have a retainer created just for you. We will give you detailed instructions on how to wear your retainer and for how long. Every patient is different. In some instances, you'll need to wear it for about four hours a day for the first few months, then at night only for about two years, and finally just a few nights a week. More complex cases may require longer retainer use. Though your teeth may be sore for the first few days after wearing your new retainer, this subsides and you'll barely notice it's in (unless you skip multiple days!).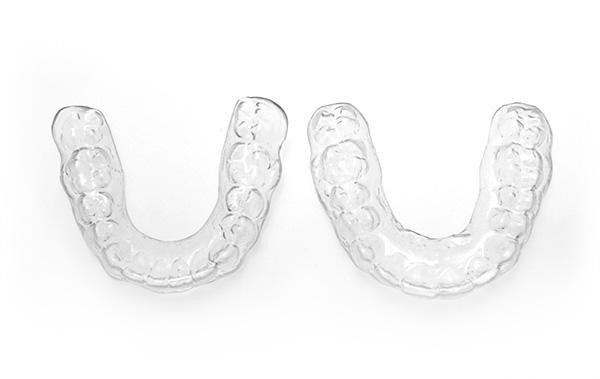 Caring for Your Retainer
You'll want to keep your retainer sparkling clean to avoid odors, germs, food particles, and plaque. Ask your doctor for cleaning instructions for your specific retainer and its materials. Some do well if cleaned with mild antibacterial soap and a toothbrush and some can be soaked in denture cleaner. You'll take out your removable retainer to eat so be careful not to accidentally throw it away otherwise you could spend an afternoon digging through the trash. Try to avoid hiding it in a napkin or tissue as they tend to be forgotten and tossed. Also, sticking it in your pocket or bag is a no-no because it can break. Your best bet for safe storage when you're not wearing it is putting it in your retainer case.
What Happens if You Don't Wear Your Retainer
Retainer use is the only way to ensure your teeth stay put permanently. If you don't wear it, they will shift back into their old positions in time. The retainer helps your teeth learn their new place. In extreme cases, forgoing a retainer can mean you'll need to braces all over again. To avoid this, follow your orthodontist's instructions. If you misplace your retainer or forget to wear it and it no longer fits, contact us immediately so we can fit you for a new one.
Poking Wires & Broken Brackets
Orthodontic emergency? We are here for you. We know how inconvenient poking wires and broken brackets can be. Please call our office and we will get you in for an appointment as soon as possible to remedy the problem.