Dental implants have already helped people all over the world find a permanent solution for their problems with missing teeth. If you and your dentist in Glenview have decided that dental implants can help you, use this guide to learn more about the procedure and what to expect from it:
Taking a Visit to the Dentist
Once you officially decide to get dental implants, your dentist will most likely perform the procedure in his or her office. Most patients only need local anesthesia, but there are other available sedation options like nitrous oxide or intravenous sedation. The dental implant procedure requires a few different visits so you can give the gums enough time to heal in between getting the implant and the replacement tooth.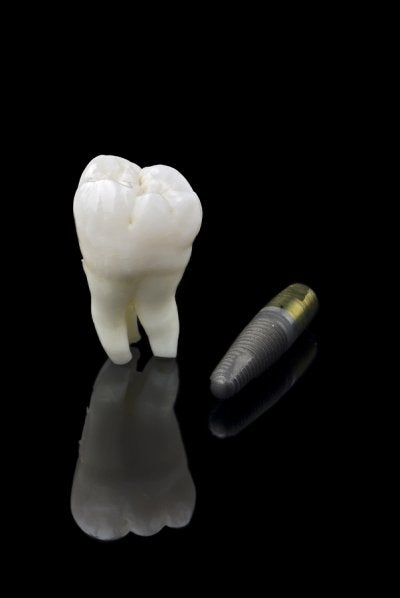 Placing the Implant
The first step to the procedure is to place the implant beneath the gum. The implant will serve as a new tooth root. Once it is placed, the area around the implant needs some time to heal before the dentist can move onto the next step of the procedure.
Attaching the Abutment
Once the dentist is sure that the implant has officially healed, he or she can attach a post, known as an abutment, which extends into the mouth. The gum needs time to heal around the abutment before the dentist can finish the procedure with the replacement tooth.
Completing the Process with the Replacement Tooth
While the gum heals around the abutment, your dentist will probably advise you to stay away from chewing on hard food. As soon as the area is healed, the dentist will attach custom replacement teeth on to the implants to restore the aesthetic appeal and the function of your smile.
As long as you are in good overall health, have enough jawbone, and do not have any major oral issues like periodontal disease, you could be a good candidate for dental implants. Talk to your dentist about the implant procedure to find out if it might be the right solution for you.